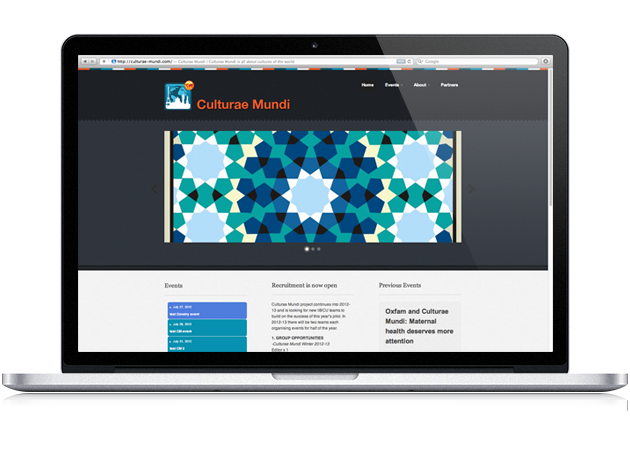 The Culturae Mundi project – Culturae Mundi means 'Cultures of the World' in Latin – is a new programme devised and run by young people and supported by Coventry University and the International Experience and Mobility Service (IEMS). The Culturae Mundi project is devised to celebrate Multiculturalism and Multilingualism on campus and in the city through events.
As a lead web developer for CM I had the task to manage and take part in a team of two designers and one web developer, in order to deliver a project which involved:
creating a CMS-driven website that is able to support features such as: events calendar, past events articles structured in a timeline format, user subscription and email newsletter, accounts for team members structured on different levels of access design its database plan an Intranet for the organisation
The most challenging part of this project was during the summer of 2012 when I had to work remotely from my home country for the last part of the project. Despite this challenge, the communication with the other team members was very efficient and by also working closely with the marketing team, the project was delivered on time with high-quality standards.